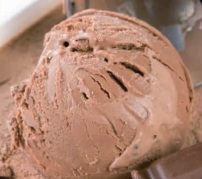 Y3K is an American cult brand from beautiful Palm Beach Florida.

We sell a range of fantastic ice cream (both in scooping format and pre-portion individual desserts), genuine Water Baked Cheesecakes just like you get in NY and a new range of Mousse Cakes - essentially luxury ice cream that can be served chilled or even ambient for limited periods of time. And have a whole bunch of new products coming out.

Our focus is foodservice and our passion is to make our customers' businesses better by creating incremental sales and enhancing guest satisfaction and outlet image.

We do this by creating products that you eat and say "Wow!" that you can't get anywhere else and by dreaming up innovative ways to help our customers sell them.

And we're not the only ones who think we've got something special. We've received awards on a world class scale across our product line.

We have been doing trade shows. When I exhibited at Intergastra in Stuttgart we had a hit. People tried the product went away and came back with their bosses a few hours later. Others came by and said their friend had told them they had to try the Cold Fusion or the Space Junk. When we did Hotelympia in the UK, we did a taste and compare LICK OFF, scored an average 9.1 across the range and 70% of the participants stated we had the best ice cream they had ever tried (another 14% said probably or almost). At Intercool we did another taste and compare Lick Off and received an overall rating of 8.7 with 55% of participants stating we had the best ice cream they had ever tried (another 11%) said maybe. In London we were rated 9.8 with over 80% saying best ever. At Internorga in Hamburg in we were rated 9.7 with 67% stating Best Ever.

Our cheesecake received the prize for Best Bakery and confecxtionery Product at Gulfood out of 200,000 products, Best Food Product Highly Commended at Lunch! In London and was shortlisted for Best Bakery Product at Yummex.

Our ice cream has received 2 nominations for Innovation awards at Sial.

​And a few weeks ago at Yummex our brand new cookie Mousse Cake was honored with a nomination for an Innovation Award.

Because we sell the two highest volume desserts - ice cream and cheesecake, the operator can source both from the same supplier building presence and identity across the menu whilst saving on administrative and logistics costs.
---